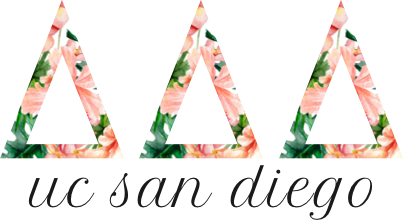 Giving Back to Our Community
St. Jude Children's Research Hospital
Do something that matters. Since the early 1970s Tri Delta's chosen philanthropy has been children's cancer charities. In 1999, Tri Delta formed a national philanthropic partnership with St. Jude Children's Research Hospital to support their mission of finding cures and saving children. In July 2014, Tri Delta made the largest single fundraising commitment by a St. Jude partner in the hospital's history–pledging $60 million in 10 years! Because of this commitment, Tri Delta has received prominent recognition on the St. Jude campus with the naming of the short-term housing facility, Tri Delta Place.
---
Delta Idol
Love to sing? Every year, we host a a fun talent show called Delta Idol, where all the sororities and fraternities on campus partciapte and perform in a singing competition! This competition is our main and most successful philanthropy event of the school year. During the week of the event, members of greek life come vist our booth on Library Walk to learn more about St. Jude and participate in fun activities, like Pie a Tri!
---
External Philanthropy
Give back to your community. We take as much pride in our support of other fraternities' and sororities' philanthropies as we do with our own. As sisters of Tri Delta, we participate in external philanthropies hosted by other members of the Greek community to help raise money and awareness for their causes. This is one of the many ways our members are able to be active in the Greek community and make new friends in other chapters. Some events include a dancing competition hosted by Sigma Kappa and a powderpuff competition hosted my Sigma Alpha Epsilon.